I proudly present 𝙈𝙞𝙨𝙨𝙞𝙣𝙜 𝙏𝙝𝙚 𝘾𝙡𝙪𝙗, the book!


One year has gone since my last DJ gig or dance floor action. What started as a mixtape project a few months into the pandemic last year, now turned into 𝙖 248 𝙥𝙖𝙜𝙚𝙨 𝙗𝙤𝙤𝙠. While recording the third and final chapter of this mixtape trilogy and intrigued by the backgrounds and protagonists of the records, I began researching and got into the idea of a book version, where 𝙨𝙩𝙤𝙧𝙞𝙚𝙨 about the mixtape's tracks are alternated with a selection of favorite 𝙖𝙧𝙩𝙞𝙘𝙡𝙚𝙨 𝙖𝙣𝙙 𝙞𝙣𝙩𝙚𝙧𝙫𝙞𝙚𝙬𝙨 from my archive as a music journalist - printed on paper to safeguard from digital expiration - plus a few brand new 𝙩𝙚𝙭𝙩𝙨 𝙖𝙣𝙙 𝙚𝙨𝙨𝙖𝙮𝙨. The entirety offers a unique and utterly personal perspective on 𝙚𝙡𝙚𝙘𝙩𝙧𝙤𝙣𝙞𝙘 𝙢𝙪𝙨𝙞𝙘, 𝙘𝙡𝙪𝙗 𝙘𝙪𝙡𝙩𝙪𝙧𝙚 𝙖𝙣𝙙 𝙫𝙞𝙣𝙮𝙡 𝙧𝙚𝙘𝙤𝙧𝙙 𝙘𝙤𝙡𝙡𝙚𝙘𝙩𝙞𝙣𝙜.

Built on 20 𝙮𝙚𝙖𝙧𝙨 𝙤𝙛 𝘿𝙅𝙞𝙣𝙜 and almost a decade as a 𝙢𝙪𝙨𝙞𝙘 𝙬𝙧𝙞𝙩𝙚𝙧 and fully conceived in my own world, this book feels like homecoming. After happily having worked for a number of projects and media, it marks a move towards independent authorship and an expression of my leitmotiv as a 𝙢𝙪𝙨𝙞𝙘 𝙘𝙪𝙧𝙖𝙩𝙤𝙧 𝙖𝙣𝙙 𝙨𝙩𝙤𝙧𝙮𝙩𝙚𝙡𝙡𝙚𝙧.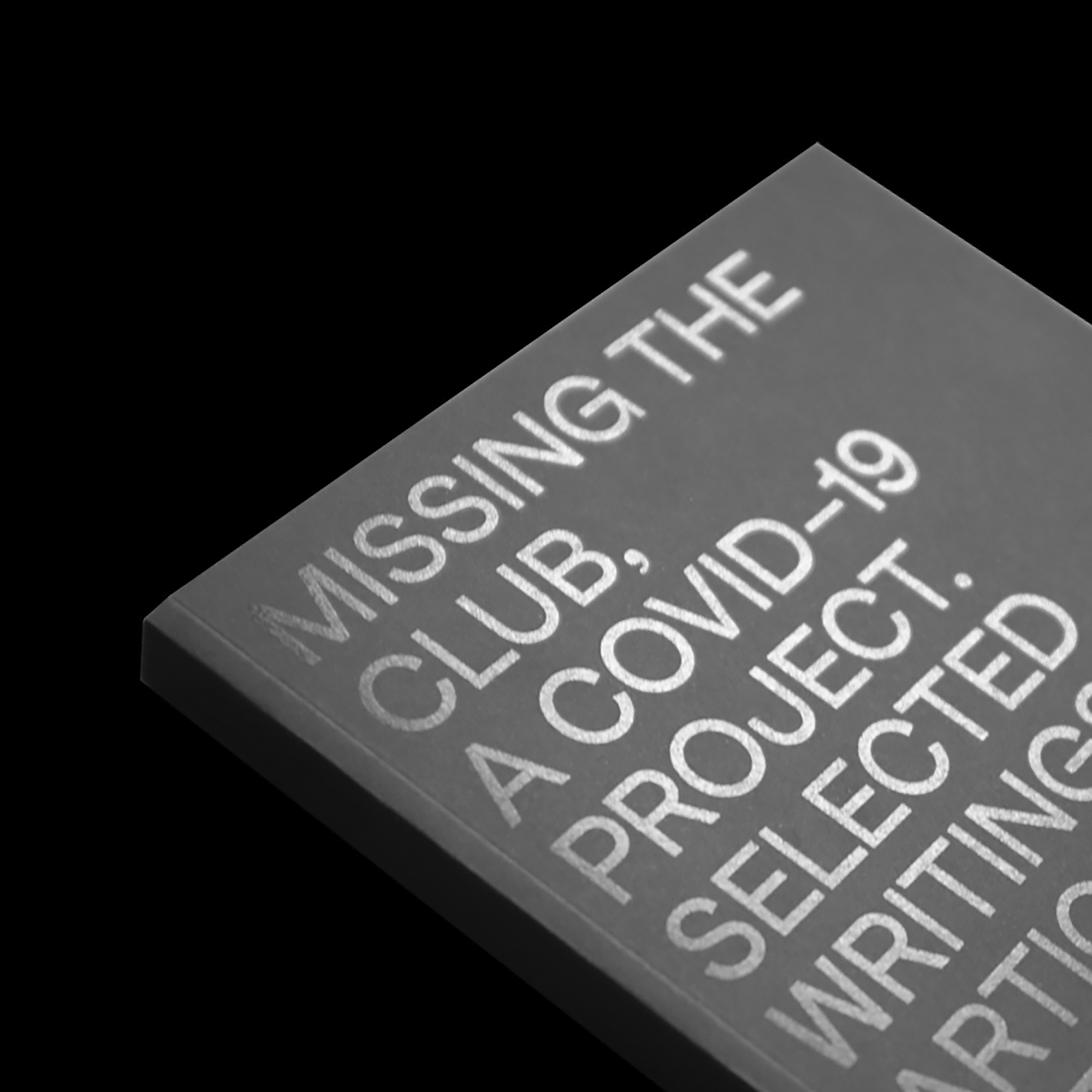 My musical universe and record collection are embedded in the rich history of electronic dance music, from the originators to contemporary sounds, from 𝙝𝙤𝙪𝙨𝙚 𝙩𝙤 𝙣𝙚𝙬 𝙗𝙚𝙖𝙩, 𝙩𝙚𝙘𝙝𝙣𝙤, 𝙙𝙞𝙨𝙘𝙤, 𝙧𝙖𝙫𝙚 𝙤𝙧 𝙩𝙧𝙖𝙣𝙘𝙚 and always with a typical 𝘽𝙚𝙡𝙜𝙞𝙖𝙣 twist inspired by the early heydays of central European rave culture, when I was still a teenager listening to club recordings on my radio transistor during long weekend nights. While exploring the scene, I try to look from various angles, for example by connecting it with 𝙘𝙤𝙣𝙩𝙚𝙢𝙥𝙤𝙧𝙖𝙧𝙮 𝙙𝙖𝙣𝙘𝙚 𝙖𝙣𝙙 𝙧𝙚𝙥𝙚𝙩𝙞𝙩𝙞𝙫𝙚 𝙘𝙡𝙖𝙨𝙨𝙞𝙘𝙖𝙡 𝙢𝙪𝙨𝙞𝙘 in one essay or looking at the 𝙡𝙤𝙣𝙚𝙡𝙮 𝙙𝙚𝙚𝙟𝙖𝙮 𝙨𝙩𝙧𝙚𝙖𝙢𝙞𝙣𝙜 online during the pandemic in another.

I have always had a strong appetite to 𝙘𝙝𝙧𝙤𝙣𝙞𝙘𝙡𝙚, to meet people and dive into their 𝙖𝙙𝙫𝙚𝙣𝙩𝙪𝙧𝙚𝙨 𝙖𝙣𝙙 𝙙𝙧𝙖𝙢𝙖𝙨, their best and worst moments and to be allowed and trusted to rightfully portray them with my words. This led to meeting 𝙁𝙤𝙤 𝙁𝙚𝙞 𝙇𝙞𝙣, a walking music encyclopedia who worked in a record store before fleeing her native 𝙄𝙣𝙙𝙤𝙣𝙚𝙨𝙞𝙖 and after having spent ten years on the streets and in a refugee center in Brussels, still collects records. This also got me spending time with 𝘿𝙞𝙧𝙠 𝙊𝙧𝙚𝙣𝙨, the producer who conquered the house music scene in 1992 with his club anthem 'White Line' but today lives interned in a 𝙥𝙨𝙮𝙘𝙝𝙞𝙖𝙩𝙧𝙞𝙘 𝙝𝙤𝙨𝙥𝙞𝙩𝙖𝙡, recovering from a fierce psychosis due to excessive drug abuse, paying a high price for his brief fame. Or talking with 𝙏𝙤𝙧𝙪 𝙎., who is a prolific Japanese house music producer and label owner and single handedly connected 𝙉𝙚𝙬 𝙔𝙤𝙧𝙠 𝙖𝙣𝙙 𝙏𝙤𝙠𝙮𝙤 in the early nineties. Or interviewing 𝙈𝙖𝙧𝙘 𝙃𝙤𝙡𝙡𝙖𝙣𝙙𝙚𝙧 𝙖𝙣𝙙 𝘿𝙅 𝙈𝙤𝙧𝙥𝙝𝙚𝙪𝙨 about SSR Records, the Crammed Discs sublabel active between 1988 and the early 2000's which surprisingly had not been documented on the internet before. And so on...

Last but not least, the book is substantially 𝙞𝙡𝙡𝙪𝙨𝙩𝙧𝙖𝙩𝙚𝙙 with black and white photography by 𝙏𝙝𝙤𝙢𝙖𝙨 𝙎𝙬𝙚𝙚𝙧𝙩𝙫𝙖𝙚𝙜𝙝𝙚𝙧 for Brusseleir Digger, with zoomed in record sleeves, with a unique and coloured photographic essay of Crevette Records by 𝙎𝙖𝙧𝙖𝙝 𝙎𝙠𝙤𝙧𝙞𝙘 and with my own pictures.

Get the book here.